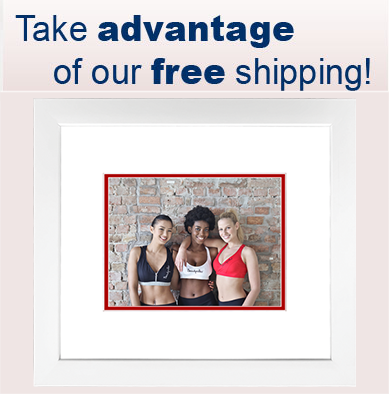 Celebration Frames offers free ground shipping on any quantity or style of frames to the United States and its territories. This offer is only valid when orders are placed directly through www.celebrationFrames.com.
NOTE : Orders placed through partner store websites are subject to shipping charges.
Please allow 2-3 weeks for delivery. We also offer international ground shipping as needed. Next Day, 2nd Day &3rd Day Expedited shipping as needed. Please contact our customer service department for pricing at Toll-Free: (800) 711-1977 or simply click our "Live Support" button below and someone will assist you.